18 Jul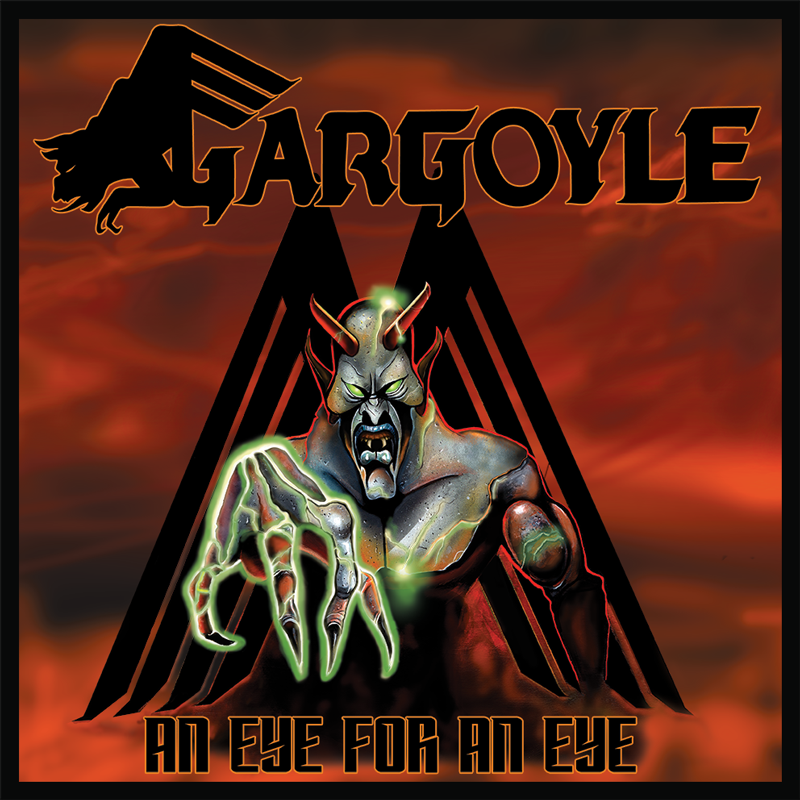 This will be major news for every GARGOYLE fan as we are preparing two more releases of your favorite Portland metal band. The first one will be the release on CD and vinyl for the first time, of the band's unreleased three song EP by the name of "An eye for an eye" recorded in the late 80s but never saw the light of day. The second one will be a double disc (CD+DVD) plus vinyl version of the band's professionally recorded live show, "Unleashed In Southeast Portland: Live At Pine Street".
Both releases will feature newly created artwork by the original artist of the full length album of the band in the 80s, Mark Berryman, and we are in the pleasant position to present you with the finished artwork for the EP "An eye for an eye". Hope you like how it came out and we look forward to reading your comments and feedback.
In the weeks to come, we shall also reveal more info on the two upcoming releases, plus the artwork for the live album, which is currently being finalized by Mark.